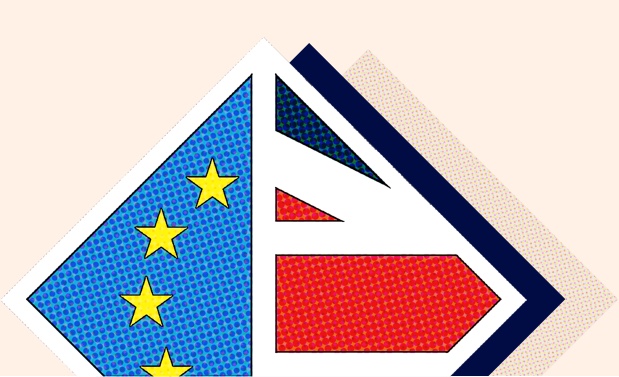 Four and a half years after the UK voted to leave the EU, the government faces a moment of truth. The end of the post-Brexit transition period in six weeks will return Britain's trading arrangements, at best, to where they were in 1992, before the European single market was born. Disruption is inevitable. At worst, however, without a free trade agreement with the EU, critical sectors of the economy will face damaging tariffs on exports to by far the UK's largest market. With a route to a tolerable compromise already visible, no responsible government would lead the country into a no-deal outcome in the middle of a global pandemic.
As it has since the outset, the issue boils down to a trade-off between autonomy and EU market access. Boris Johnson's government is claiming a minimalist, "Canada-style" deal — with zero tariffs or quotas on traded goods — should allow it to preserve maximum sovereignty. The EU argues, with justification, that Britain is asking for more than the EU-Canada deal and that its greater size and proximity necessitates more safeguards for fair competition than were needed with Canada.
Last week's departure of two key aides to the prime minister and veterans of the Vote Leave campaign, Dominic Cummings and Lee Cain, simultaneously eases and complicates Downing Street's calculus. While Mr Cummings was adamant about refusing to submit to EU constraints on subsidies to business — one of the main outstanding issues — Mr Johnson will be wary of seeming to cave in to Brussels just days after ordering out his chief adviser. Hardline pro-Brexit MPs are already unsettled.
Yet there are compelling political reasons for compromise. First, a no-deal outcome might be trickier to sell to the broader UK public today than a year ago. Then, it could be presented as an acceptable price of breaking free from intractable negotiations to "get Brexit done". Now that the UK has legally left the EU, and is reeling from the pandemic, risking thousands of jobs by refusing to sign even a minimal trade deal is harder to explain using abstract arguments of sovereignty.
Second, many manufacturing jobs most vulnerable to tariffs are in the Midlands and north of England — often in constituencies that voted Conservative for the first time in last December's election. Every additional day's delay increases the uncertainty for business.
The vast bulk of a deal is now done. The route to final agreement surely lies in further concessions from London on so-called "level playing field" provisions on state aid, environmental and labour standards, and from Brussels on demands for unchanged access for EU fishing fleets to UK waters. With Mr Cummings gone, it would make sense for the UK — which must now police its own four-nation internal market — to accept the merits of having its own independent state aid regime similar to the EU's, with an independent regulator, enforced by UK courts.
A mutually acceptable mechanism for resolving disputes could ensure neither side is disadvantaged by unfair actions by the other. The EU could agree in parallel to a gradual transition away from existing fisheries arrangements, perhaps through quotas renewable less frequently than the annual intervals Britain had demanded.
Securing even these concessions will be demanding when the two sides remain, philosophically, so far apart. Yet the prize, of ensuring that orderly trade continues amid the depredations of coronavirus and finally being able to turn the page on Brexit, is considerable. For Mr Johnson, attempting a reboot of his turbulent government, it is one he should grasp with both hands.
This article has been updated to reflect that the Brexit referendum was held four and a half years ago
Source: https://www.ft.com/content/47ad8850-255d-4127-b982-bca3a57c3966