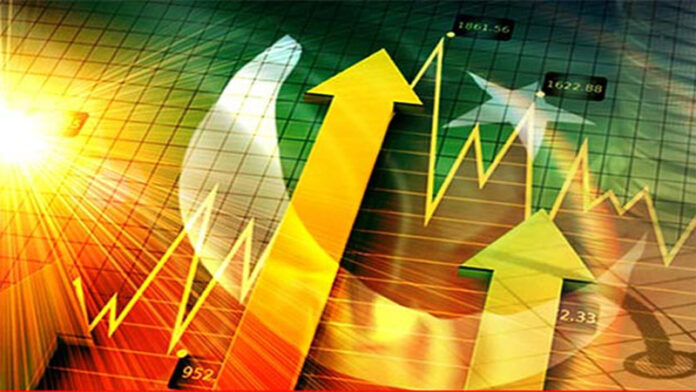 Pakistan at Political & Economic Crossroads By Abdul Moiz Dar
PAKISTAN'S political and economic situation has seen ebbs and flows since its inception. Rising debt burden combined with polarised political situation bespeaks remoteness in achieving state of stable political and economic nirvana. Economic heralds do not suggest imminent economic betterment. Pakistan is accruing Rs14 billion in loans daily to meet its expenses, resulting in a significant rise in both its domestic and external debt which now stands at $280 billion.
Around $34 billion is needed this fiscal year to shore up the current account deficit and make debt repayments. And, reserves have plummeted to $7.8bn. While raise in debts is no surprise, the extent of increase flags up inconsistencies in our economic and political systems. Pakistan has lacked tangible economic development policy. Its history has been marked by interventions and derailments. Since IMF plan salvaged, there has been a wave of creeping inflation. People are reeling under the effects of high inflation alongwith polarised political situation.
Amidst a kerfuffle of runaway inflation, people have taken to streets, representing singeing of electricity bills and manhandling of WAPDA employees. With elections drawing close, all political parties have put up so-called revolutionary front. They are attempting to garner support for power, however, the election results are bound to be shocking in the wake of record high inflation and political gerrymandering. Recently, a mysterious presidential assent to the Army Act, followed by the President's rebuttal, has sparked a nationwide discussion about how such a serious issue could have occurred.
At first glance, it seems the President is at a disadvantage given the powers enumerated in the Constitution. Is it possible for a subordinate to con their superior into oblivion, unless the superior themselves wanted to be swindled? No, it's difficult to believe. The question arises whether the President should have merely transferred his Secretary or taken punitive action against him. The President would indeed take stern action if the allegations were true. However, it seemed to be a sleight of mind by the President, as actuated by deepened political divisions.
The ulterior motive behind posting the tweet was nothing but seeking attention. Meanwhile, people continue to languish in various issues. To jettison this quagmire of ailing economy, there is the only hope that CPEC is fully benefited. Since CPEC offers greater potential to shore up Pakistan's run-down economy, there should be choreographed viable ways to make best use of its potential. This step demands political stability to be achieved, however. Alongside this, frosty relations with India should be morphed into cordial ones.
The analysis of recent economic data reads much more about the advantageousness of symbiotic relations between the two countries. Delhi's exports to Islamabad rose 72% from a year earlier to $205 million in the fiscal first quarter, led by sugar, organic compounds and pharma. In comparison, India exported just $513 millions of goods during the previous fiscal year. Pakistan with this much battering economic situation can ill afford to deepen gulf with its bordering neighbours. As direly is needed to better economic situation, so also is that of political. It is high time that political parties demonstrate sensibility to jolting politics out of the abyss of decrepit state.
—The writer is a student of law based in Gujranwala.
Email: abdulmoiz1219@icloud.com
Pakistan at Political & Economic Crossroads By Abdul Moiz Dar
Source: https://pakobserver.net/pakistan-at-political-economic-crossroads/