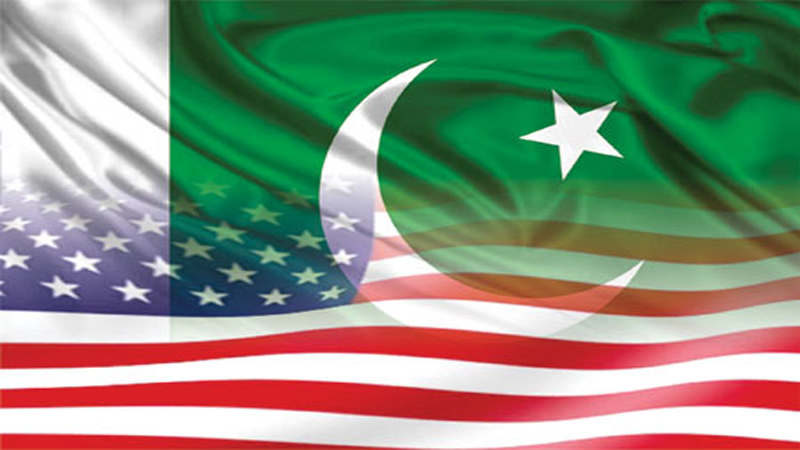 IN the field of bilateral relations, Pakistan's relationship with the US is indeed amongst its most complex, and most important. Complex because despite being allies the two states often do not see eye to eye on a number of subjects. And important because despite all its internal crises, the US remains the world's most powerful country, one Pakistan cannot afford to ignore.
Whenever a new administration enters the White House, there is much speculation about the shape the relationship will take over the next four years. Over the last decade or so, both the Obama and Trump eras were lukewarm at best, with little positivity and plenty of tense moments between both capitals. Now, with Joe Biden occupying the Oval Office, the guessing game has begun again over how bilateral ties will develop.
To ensure that the relationship with the Biden White House is a mutually beneficial one, Islamabad will have to be proactive in projecting Pakistan's interests and clearly communicating this country's point of view to those that matter in Washington. Afghanistan is an area of common interest as both Islamabad and Washington desire peace in that country. The foreign minister stated as much in Multan on Sunday. However, members of Mr Biden's team have said they are going to "review" the Trump-era peace pact signed with the Afghan Taliban.
There is of course a need to handle this file with care, and build on the progress achieved so far, rather than taking any steps which may imperil the peace process. Moreover, while there has been mild criticism of India from Team Biden vis-à-vis New Delhi's actions in India-held Kashmir, Pakistan must remain vigilant and realistic, as the new American administration is unlikely to take India to task for its brutal treatment of Kashmiris. Also, it should be remembered that Donald Trump had offered to help resolve the Kashmir issue; this offer did not succeed primarily due to Indian stubbornness over the issue.
In other areas, the Democrats are seen to be prioritising human rights issues in foreign policy. That is why Pakistan must ensure that no situations emerge domestically that can be used against this country. Overall, efforts are required to make the relationship less transactional, with Washington broadening its perspective where Pakistan is concerned and looking beyond the so-called Afghan lens. This country should push for more trade as opposed to aid and try and invite American investment. To think that a fruitful relationship will be built over weeks or months is naive.
Genuine efforts are required from both sides to further develop positions on points where both sides have a common viewpoint, and handle differences carefully through diplomatic channels. A peaceful, prosperous South Asia is in the interest of all and is the reason why the US should keep Pakistan's concerns in mind while developing regional policies.
Published in Dawn, January 26th, 2021
Source: https://www.dawn.com/news/1603706/pakistan-us-ties