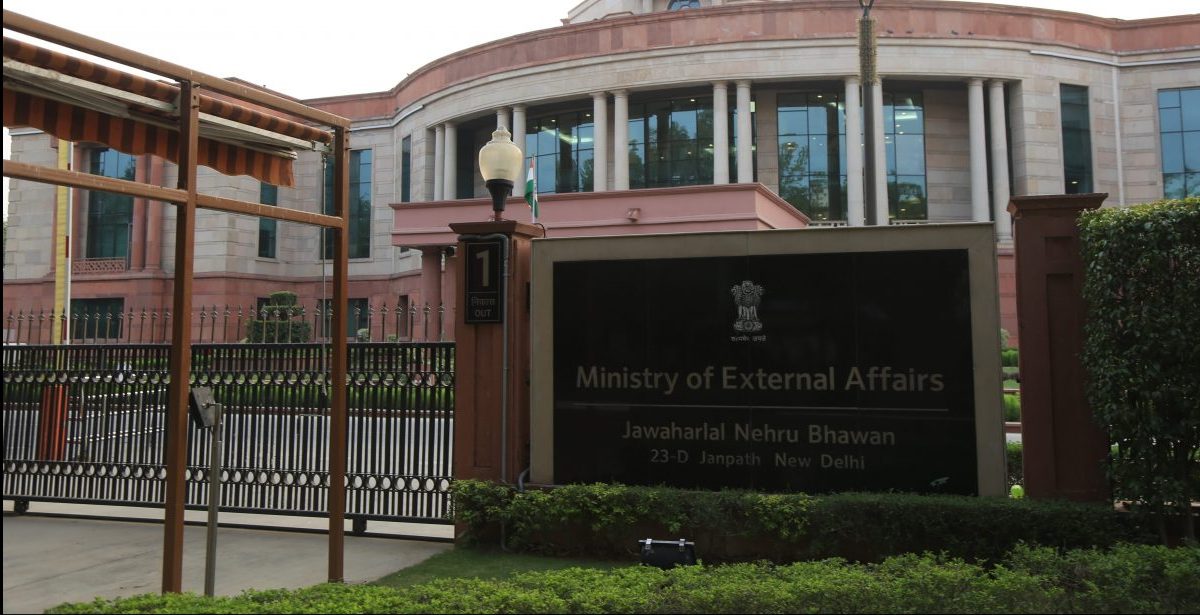 Analysing India's Trajectory of Diverse Foreign Ties By Maryam Mastoor
Despite projecting a dictum of non-aligned movement, and maintaining 'strategic autonomy' India's inclusion in various multilateral alliances is unprecedented.
India has increasingly benefited from bilateral as well as multilateral relations, it has developed over the years.
It is a member of various alliances. Like that of BRICS (Brazil, Russia, India, China and South Africa), Quadrilateral Security Dialogue (QUAD), which includes the United States, Australia, Japan and India.
India is going to be part of a new bloc I2 U2, which also includes Israel, the United States and UAE.
India has adroitly developed mutually beneficial bilateral relations with various countries by transitioning them into trade ties.
India has Free Trade Agreements with 11 countries, including economic giants like the United States and Australia.
It is also in the process of negotiating a Free Trade Agreement with Israel as well. India has preferential market access and economic cooperation agreements with over fifty countries.
Whereas Pakistan has Free Trade Agreements only with three countries, Sri Lanka, China and Malaysia.
India's 'Act Asia' policy opened up India with the eastern countries. Singapore was the top investor in India in the fiscal year 2021 with 15.7 billion dollars of investment.
In pursuance of 'Act Asia' policy, India concluded Free Trade Agreements with ASEAN countries, Japan and Korea.
Indian exports to Korea alone stands at 8 billion dollars. Most interestingly, despite targeting Muslim minority within, India is vigorously improving its relations with Muslim countries, including Afghanistan.
India is the first country to conclude a strategic partnership agreement with Afghanistan in 2011.
In post-US withdrawal scenario, India is keenly looking at developments in Afghanistan and is fervent to establish relations with the country.
It facilitated regional dialogue on Afghanistan in 2021 to bring all stakeholders on the table. China and subsequently Pakistan did not take part in the moot.
Other than Afghanistan, India is successfully engaged in terms of trade with various Muslim countries.
Indian exports to Saudi Arabia are nearly 8 billion dollars. Its exports to Iraq is of 2 billion dollars, with UAE it's 28 billion dollars, Bangladesh, 16 billion dollars, Qatar 1 billion dollars, Nigeria, four billion dollars, Malaysia, six billion dollars and Indonesia, eight billion dollars, respectively.
In comparison, Pakistan's major trading partners in Muslim countries are Indonesia and Afghanistan.
India is maintaining its 'strategic autonomy' in its relations with all countries. Notwithstanding the pressure from the United States, India is astutely maintaining its relations with Iran also, an antagonizing Muslim country for Saudis as well as the United States.
In early June, Iran's Foreign Minister, Hossein Amir-Abdollahian visited India. On the contrary, in the first week of July, India will take part in maiden summit of I2 U2 along with UAE, Israel and the United States.
On one point of time it is engaging with Israel, Saudi Arabia and the United States and on another it is solidifying relations with Iran.
India is the only country to get a waiver from sanctions on Iran, in order to buy oil. This shows India's success in diversifying its relations and keeping the ability to proceed internationally on its own terms.
Likewise, India has enduring relations with Russia. Its exports to Russia nears three billion dollars. And according to Reuters, Russia remained top supplier of crude oil to India in April 2022.
Despite the fact that European Union and the United States are vehemently opposing Russia on the matter of Ukraine, India has openly expressed its reluctance to do so.
India abstained from the United Nations vote to remove Russia from Human Rights Council and various other procedural votes against it.
Ironically, the West, including the United States accepts this stringent behaviour of India vis-a-vis its relations with Russia and Iran.
In a recent press conference, the Spokesperson of the US Department of State, Mr.
Ned Price clearly stated "US has sought a partnership with India, has sought to be a partner of choice for India, including when it comes to the reality realm".
And he said that the US has made clear to "our Indian partners that we are there for them, we are ready and able and willing to partner with them, and we've done just that.
" Even China is keen to have working relations with India. China has been largest trading partner of India, other than the United States.
India and China bilateral trade reached 31.96 billion dollars which increased to about 15 percent from the previous year.
On the other hand, Pakistan's trade with China, which is Pakistan's largest trading partner stood at just 1.9 billion dollars in 2020.
India has transitioned from a protectionist country to a global trading partner. It has improved the procedures of doing business in the country.
In a report prepared by World Bank, Ease of Doing Business, India stands at 63rd position. Pakistan is at 108th position, out of 188 countries.
India had attracted Foreign Direct Investment of around 572 billion US dollars in the previous year.
The question arises that why the countries are eager to establish security and economic relations with India.
The answer to this question is two pronged. First, India appears to be an eligible country that can be 'prepared' against the Chinese economic expansion which threatens the Western order.
Therefore, the United States and the Western countries are more than willing to establish security and economic relations with India.
Secondly, various countries that are to invest in India, irrespective of the global competition, are investing because of investment friendly procedures and political stability in the country.
For investment to take root, stability is the first prerequisite. In order to generate economic activity, the internal capacity constituting stability and investment friendly mechanism, needs to be built.
With stability within, India is now on the road to become third biggest economy.
—The writer is research analyst, Institute of Regional Studies, Islamabad
Analysing India's Trajectory of Diverse Foreign Ties By Maryam Mastoor
Source: https://pakobserver.net/analysing-indias-trajectory-of-diverse-foreign-ties-by-maryam-mastoor/